How Do You Choose The Best Cloth Labels???
Apr 26, 2020   .   5 mins read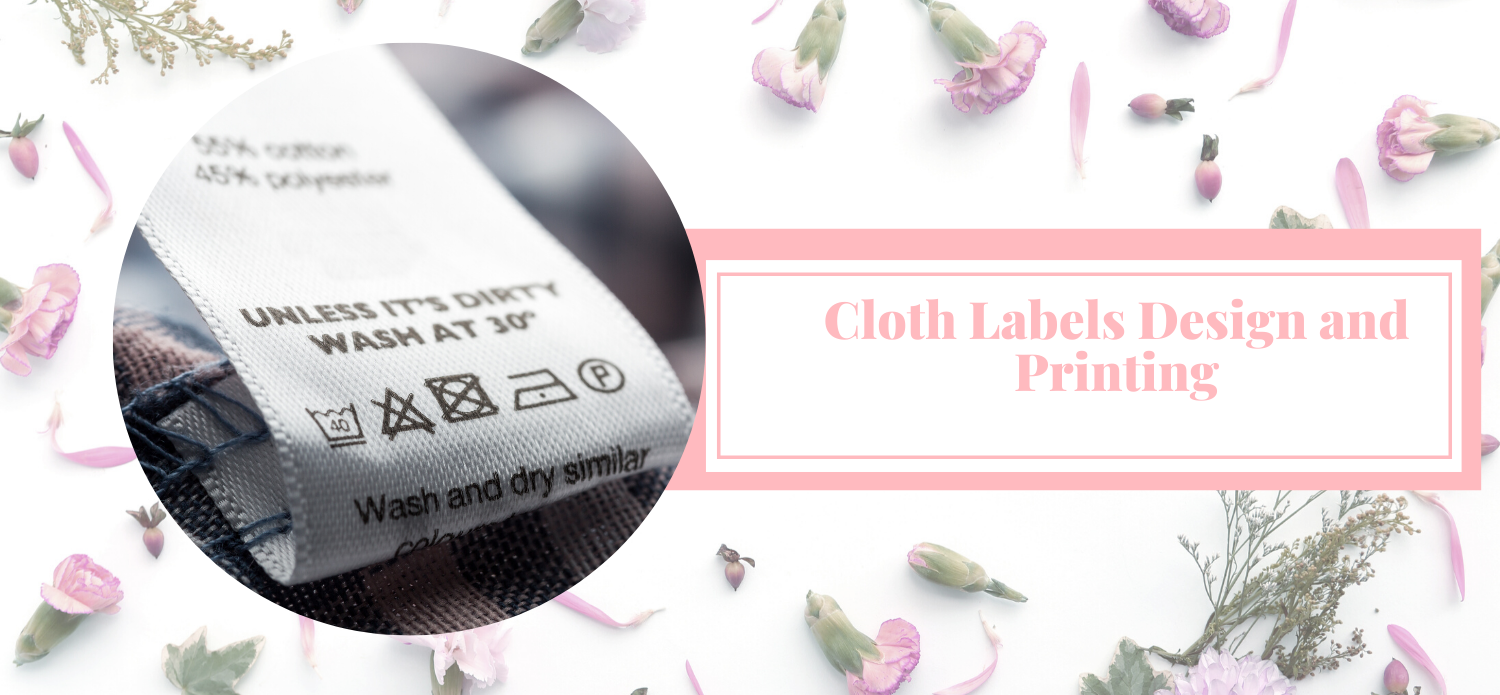 Did you know you can print cloth labels tags anywhere you are in the world? That's right, cloth labels tags that clothing brands and fashion entrepreneurs across import from Europe and Asia, can now be printed using our platform.
In ancient times, cloth labels were usually woven into the clothing and this is done using fabrics like taffeta or satin.
However, in today's conventional world, most cloth labels are printed. Cloth label printing is more affordable and slightly durable than woven cloth labels.
Cloth labels typically include the brand colours and logo and come in different types, styles, and designs. If you don't already have a logo or design to use for a cloth label tag, our design team will be happy to assist you in creating one.
Once you have your label design, you are ready for printing. The good news is, at Kiakiaprint, we support printing any size of cloth labels you have chosen to represent your brand.
TYPES OF LABELS
At kiakiaprint, our modern cloth label printing machines are capable of printing any size pattern you can think of. Some clothing brands prefer their labels to be square, while others prefer a rectangular style. And if you prefer round labels, this can be printed too.
SQUARE LABELS
Square labels are typically 5 centimeters by 5 centimeters for the bigger size and 2.5 centers by 2.5 centimeters for the small size. The smaller size labels are cheaper to print. These are usually good enough to include essential information such as your brand name or design, and 'Made in,' tag line.
The bigger size cloth labels cost a little more to print and are a good option when a clothing brand needs to include additional information such as care (washing) instructions.
RECTANGULAR LABELS
Rectangular cloth label tags, just like their name, are rectangular in shape and they are usually 1" by 2"(inches) or 1/2" by 1" inch. These labels are oftentimes used to showcase both cloth sizes and brand logos. They require fewer designs and information due to their shape.
LABEL DESIGNS
Having a label design is your first step to fashion branding. For cloth labels, the designs are usually simple and smart. It often comprises of the fashion brand's logo and colours.
Most fashion entrepreneurs already have a label design. If you do not already, our team of graphic designers can help you come up with a design to go on your clothes that best represents your brand.
LABEL DURABILITY
Printed cloth labels are just as durable as woven cloth labels. However, with printed cloth labels, the durability is more. Printed cloth labels allow extra finishing on them, unlike woven cloth labels. Your cloth labels can have a shiny-shimmer which makes the outfit more attractive.
Also, printed cloth labels act as colour preservative. They are made with a screen print technology that prevents the colours of the fabrics from running into them.
CLOTH LABEL PRINTING
Printing cloth labels has become an easier fit with Kiakiaprint. With kiakiaprint's state-of-the-art printing machines, you can print your cloth labels in minutes and have them delivered to you in the shortest possible time.
Kiakiaprint an online print shop located in a strategic place for accessibility affords you the opportunity to print your cloth labels from the comfort of your home. All you need to do is personalize your cloth label and send it for print.
Print Your Cloth Labels In 5 Steps on the KiaKiaPrint website!!
Step 1: Go to our website at kiakiaprint.com
Step 2: click the products tab and select the cloth labels icon

Step 3: On the Cloth label page, you have 2 options of uploading your design or hiring a kiakiaprint designer, select your preferred choice.
Step 4: Once you've selected your choice, you would preview your design (if you uploaded one) and then send it to the cart.
Step 5: On the cart page, preview your order and move to checkout, then input your delivery and payment method and then confirm your order. Once, all these are done, you would get an email or SMS confirming that your order is being processed. Simple as ABC!!
Print Cloth Labels With Kiakiaprint
Hassling over where to print your cloth label tags is one thing you shouldn't be doing as a fashion entrepreneur. There are other aspects of your business that need your attention. With Kiakiaprint, those areas of your business can get that attention. Let's become your print partner, go to our website at kiakiaprint.com or send us a mail at info@kiakiaprint.com. You can also send us a message on any of our social media pages @kiakiaprint on Facebook, Instagram, or Twitter.