Why Canvas Print Trumps Traditional Photos
May 04, 2020   .   4 mins read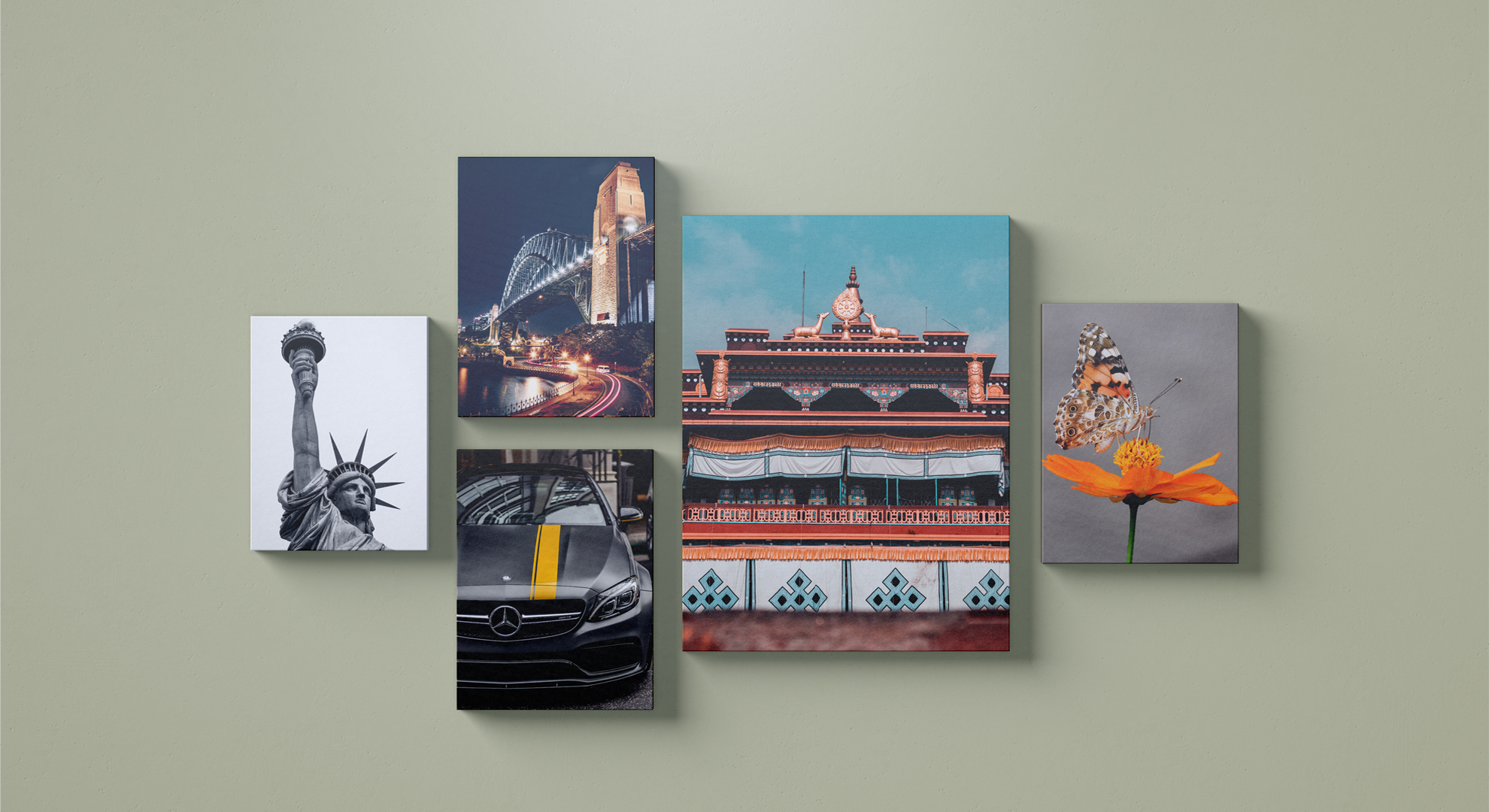 Photos are very special. They take you closer to life's special memories and help you relieve them. By merely looking at them, you remember happy memories. Canvas printed photos help you bring photos for life, making your memories last for generations.
Usually, photos are printed on glossy paper and hung in frames. Canvas, on the other hand, were mainly used for artistic paintings. However, they are becoming popular outside the art scene because of their quality. Most people hang them on walls because of their premium feel. They make memories even more special. Whether it be pictures of your favorite vacation, family portrait, or even art, canvas print are perfect and should be displayed in a way that preserves the beauty. Canvas print has a number of advantages over traditional photos. This article highlights 5 of them.
They appear more "professional"
Canvas print creates a professional side to pictures, as they give the feel of the painted effect of art. When you see your favorite pictures on canvas, you get more excited. The texture on the surface makes it seem as though the picture was hand-painted, and who doesn't love a hand-painted picture. The canvas print doesn't have a glossy finish, so viewers can focus on the detail of the photo, without any distraction.
Canvas Prints are very durable
It is not unusual to see canvas printed photos lasting longer than traditional photos. This is because canvas material is sturdier than paper. Your works of art will last longer for years to come because of archival canvas and inks. To wipe away dust, you can use a soft, damp cloth. We use a technique called clear coating on all our canvas prints to ensure they are not easily damaged.
You can have larger sizes……
Canvas print can actually come in bigger sizes, as opposed to regular and traditional photos. They can come in small sizes such as 8" by 10" or even panoramic sizes like 24" by 72". You can even select a custom size of your choice. Just ensure the picture is in high-resolution. If it's not, and fitted on a bigger dimension than the actual picture, they can become blurry. You could create a bigger scene on your wall by splitting the photo into three panels, hanging them side by side.
They are easily editable
Everyone likes large pictures. Pictures that pay attention to the tiniest details. With canvas prints, you can enhance photos as you deem fit, as photos can be edited to achieve the particular look you're after. Edits can be done with digital scans, so the pictures can be transformed to digital pictures that can be printed.
You can also decide to make custom sizes and add the illusion of frames to create another sort of design to the canvas.
Canvas Print is not heavy….
Compared to traditional frames that can be quite heavy, a normal canvas print is not heavy. You can hang, rearrange, or store them without breaking your back or going through so much stress.
One Final Thing…….
Why don't you for something out of the usual with canvas print instead of traditional framed photos. Canvas prints allow for more creativity on photos and enhance their beauty, thereby making your memories even more special.
Online Canvas Prints Production
Are you looking for canvas print production?? We currently offer two products; floating frame canvas and gallery wrap and can come in dimensions of your choice. Get in touch with us today by sending a mail to info@kiakiaprint.com or reach to us on our social media platforms on Facebook, Twitter and Instagram.